Batterie de vélo de poisson d'argent poisson 48V 8AH
Poisson d' argent normal cas e vélo 48V 8AH batterie li est composé de 18650 li cellules de batterie ion. 48V 8Ah batterie e vélo li peut être personnalisé et OEM et ODM. La batterie de vélo li est plus légère et écologique que la batterie SLA. Vélo li batterie son énergie verte.
Spécification de la batterie
Item
Specification
Core type
18650 3.7V 2000mAh
Combination mode
13S4P
Nominal voltage
36V
Rated capacity
8Ah
Max. continuous discharge current
15A
Charge current
1.5-4A (CC/CV)
Over charge protection voltage
54.6V
Over discharge protection voltage
35.75V
Working temperature
0 ~ 55℃
Storage temperature
-20℃~ 45℃
Dimension
W110*T76*H375(265)mm
Main protection function

Over charge, over discharge, over current,

short circuit, temperature, balance, etc.

Applications

Solar street lamps, scooter, energy storage and backup power supply

of small household appliances

Main features
1. Safety, high temperature resistance. Long cycle life.
2. Eco-friendly.
Aperçu de la batterie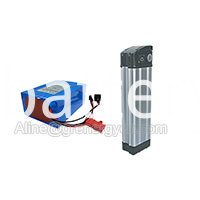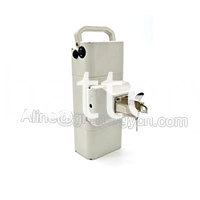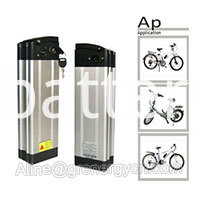 Pourquoi Grenergy?
Offrez des solutions d'alimentation à un arrêt, économisez du temps de conception et réduisez les coûts pour le client
- Conception de pack / Conception de cas externe / Conception de BMS
Strictement système de contrôle de qualité, améliorer la compétitivité du client
- Test 100% PCM par IQC
- Test de capacité 100% par OQC
Livraison à temps et excellent service
- Livraison rapide en 10 jours si stock
- Réponse de 8 heures et solution de 48 heures
L'équipe expérimentée de R & D, être le consultant professionnel de solution de puissance du client
- Centre de test de batterie complet (test de sécurité et fiable)
- Puissante capacité ODM à développer par des demandes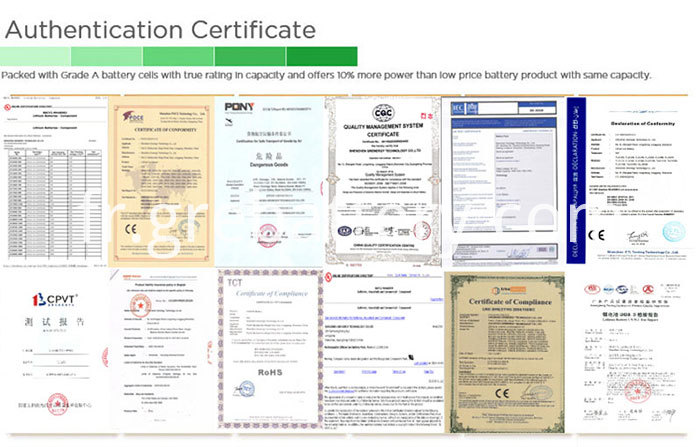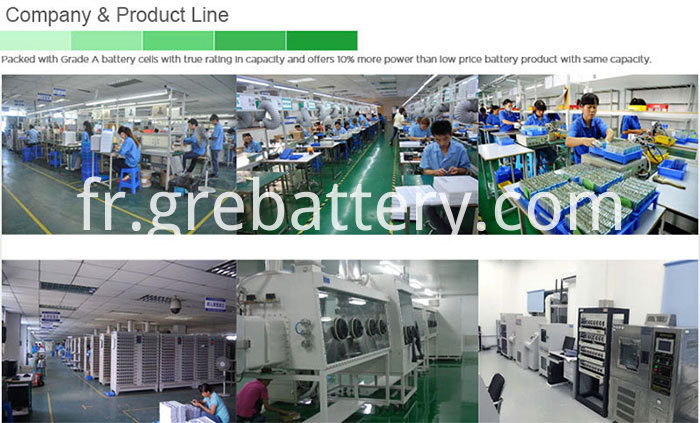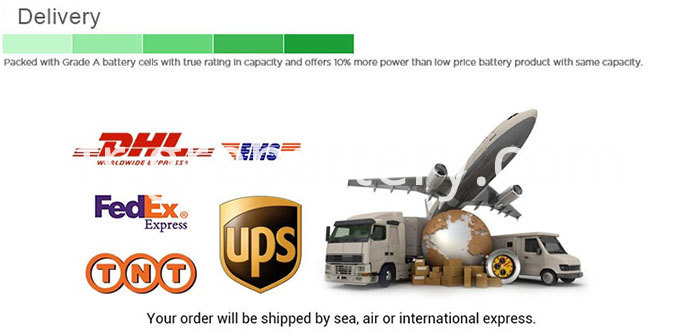 Notre service
1. Livraison
1) boîte de carton ou emballage personnalisé.
2) Exemple de commande: par Express (DHL / UPS / FEDEX / TNT, par Air)
3) Commande en gros: par fret maritime, fret aérien, exprès (DHL / UPS / FedEx / TNT).
Livraison rapide, service porte à porte.
2. Paiement:
Nous acceptons le paiement de T / T, Western Union, Money Gram et PayPal.
3. OEM et ODM
Les ordres d'OEM et d'ODM sont bienvenus, envoyez-nous votre conception et nous pouvons faire vos idées dans la réalité.
4. Qualité
1) 100% testé dans la production. Testez un par un avant l'expédition. Tous les produits passeront par 5 contrôles.
2) La production de masse commencera seulement après que nous obtenions votre confirmation des échantillons.
5. Fabrication
1) nous avons notre propre usine.
2) Toutes les batteries sont la fabrication par nous - mêmes.
3) vous fournir [produits personnalisés] avec le meilleur prix.
6. Garantie
1) Tous nos produits sont fournis 1 an de garantie.
2) l' assurance et de réclamations d'assurance élevées, jusqu'à 3 000,000.00 $ US.
7. Après-vente
1) fournir en temps opportun des informations de suivi pendant l'expédition.
2) Tout défectueux, nous fournissons des gratuits avec votre prochaine commande.
3) vous fournir de nouveaux produits gratuits pour les tests.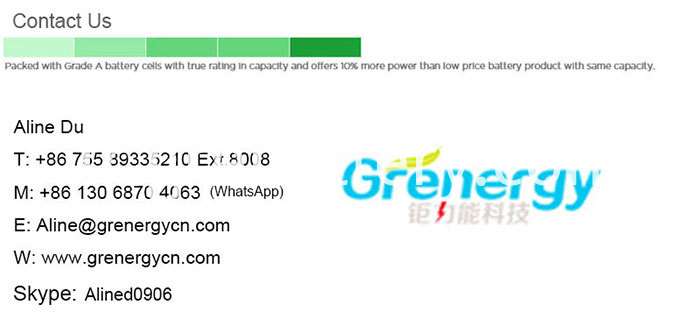 Groupes de Produits : Vélo électrique batterie